As Seen In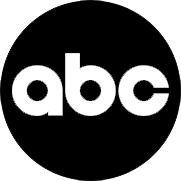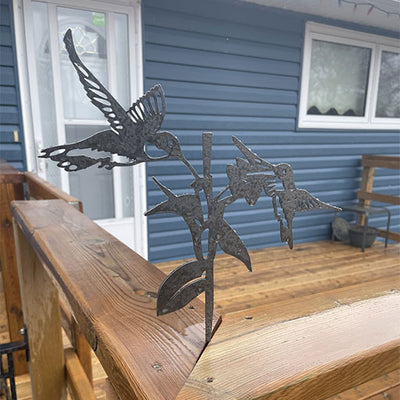 "My mom was thrilled with her early Mothers Day gift! She can enjoy it year round from her deck or the comfort of her living room window! I had several people ask where I got it!"
- Kari H.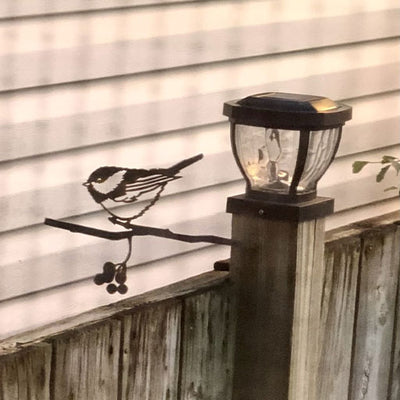 "Sweet!!! This is our second MetalBird, first being a cardinal. The chickadee is sweet, the shape and design illustrates the quality of a lovely little bird. We are extremely pleased and can't wait for the patina to change colour as the Cardinal's did. Thank you."
- Patricia C.
"Beautiful eagle that serves a double purpose! We love our Bald Eagle, beautiful craftmanship and is a delight to look at. Our home faces south with a view of the ocean. We have large windows and have had many bird strikes over the years. We have placed large silhouettes of birds of prey on the windows that have significantly reduced the strikes but they are not so attractive. We have placed our Bald Eagle on a beam that overhangs our windows and it appears to keep the birds away from the windows! It is both beautiful and functional and we couldn't be happier! Thank you Metalbirds!"
- Stephanie W.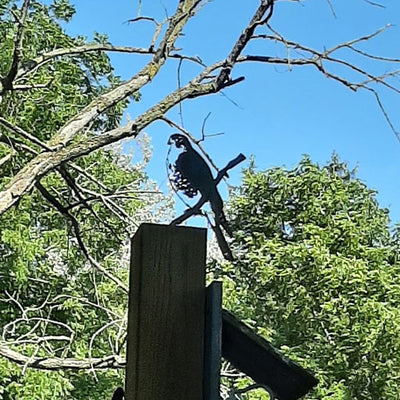 "Peregrine Falcon I recently received your Peregrine Falcon for my birthday and was so taken with it I purchased your Bald Eagle, Red-tailed Hawk and Pileated Woodpecker for friends! We all absolutely love them!! Great company, products and super helpful staff! Thank you!!"
- Judy B.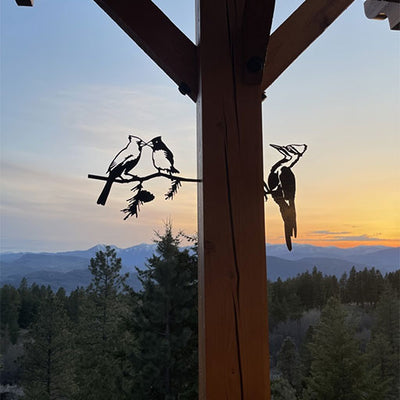 "Another Good Art piece
Fits in nicely with all the other ones we have purchased. Have given some as gifts but have kept most for our own use. Running out of places to put them :laughing:"
- Stan T.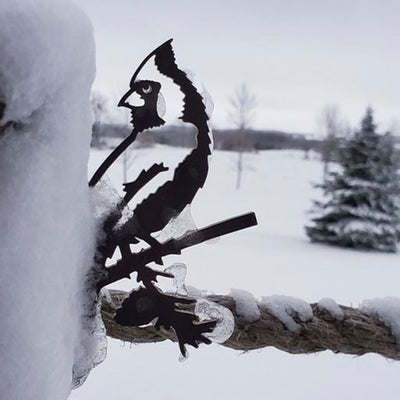 "Just Wonderful! We are very happy with our purchase of the pileated woodpecker and the hummingbird. Receiving the bonus mini cardinal was a very nice extra! We're still searching for the perfect spot for the woodpecker, but the cardinal has found his place. Great customer service and follow up, easy to order and prompt delivery. Thanks very much!"
- Taria W.
A GIFT THAT KEEPS ON GIVING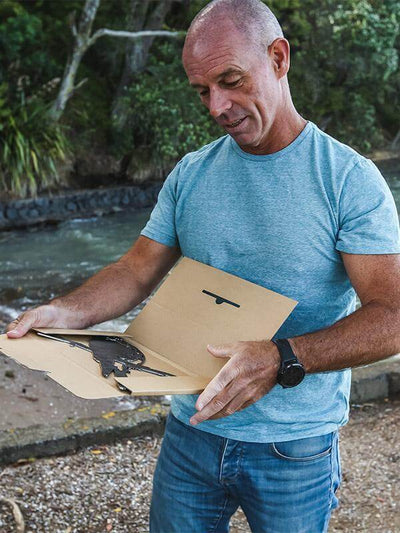 THOUGHTFUL
Surprise and delight with a fitting, thoughtful tribute and beautifully crafted gift.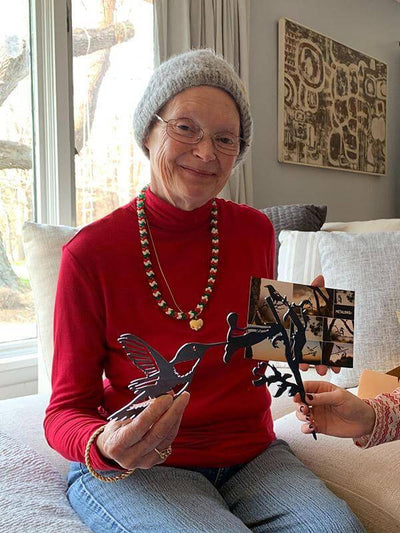 PERSONAL
Let them know exactly how you feel by including a personalized message on a lovely card.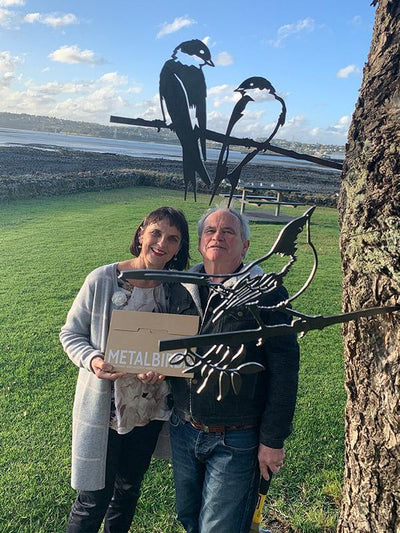 UNIQUE
Gift a gorgeous and ever changing piece of art that shifts with light, weather and the seasons.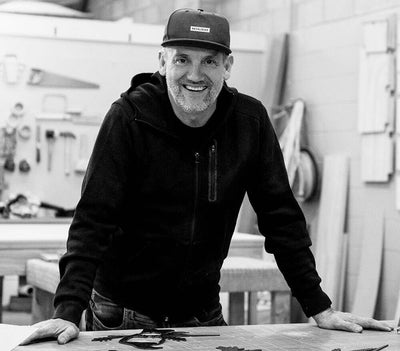 FROM MY BACKYARD TO YOURS
What inspired me in 2009, an industrial designer in New Zealand, to create life-sized native bird silhouettes out of metal?
I loved creating the birds, sure, but the biggest kick I got was from installing them in parks and streets around my neighbourhood (anywhere I thought I wouldn't get arrested, basically) and seeing the surprise, delight and intrigue they caused.
Once they saw them, people wanted Metalbirds of their own. My little art project became a side hustle then a full-time job, and finally, with a small team, we took Metalbird to the world. The artistic act of tapping a bird into a post or tree and transforming your environment is something that brings joy to people all over the globe.
We love what we do, we love what you do. So thanks and welcome to the global art project.

Shop the Birds