Lifetime Quality Guarantee

Easy Return Process

Flat $9.95 FedEx Freight Or Free $150+
How do we describe the spectacular kākāpō? Is it playful, intelligent and nocturnal with rich green feathers and a sweetly owlish face? Heck yes. The heaviest parrot in the world? You bet. The only parrot that can't fly? Of course. Moves in a way that experts describe as a waddle, capable of living for up to 100 years, and world famous for an enthusiastic attempt to mate with the head of a BBC presenter? That's our guy! The kākāpō is adored worldwide, but especially in its native New Zealand, where it is banned from competing in the Bird of the Year competition because it "wins too easily". And now this beloved bird needs help, urgently. Due to introduced predators, habitat destruction and human impact, there are just 248 in existence. Conservation groups in NZ have made massive strides with the kākāpō breeding program, but the fight against extinction is only just beginning.. 
This  Criticals release is a brilliant gift for oddballs, charming eccentrics, or someone you love very, very much. 30% of all kākāpō proceeds go to BirdLife Internationals 'Preventing Extinctions' program, a conservation initiative with an impressive track record of pulling critically endangered birds back from the brink.
Our Kākāpō is:
✓ 7.2 inches high by 11 inches wide (incl. the branch), approximately 16oz
✓ Easy to send - our large boxes measure 16"x 13"x 1/4", designed to fit in a postal mailer
✓ Same day dispatch on orders placed before 2pm on weekdays
✓ Made locally in a family-owned factory
✓Crafted from 1/8-inch Corten steel and designed to last a lifetime
✓ Easy to install holding on a downwards angle simply tap the thickest end of the stake with a hammer or mallet until secure
Our birds are designed with 1/8-inch CorTen steel to form a protective patina that deepens and strengthens with the seasons. This patina will deepen in shade over the years until it reaches a deep brown/charcoal black hue.
This self-sealing aspect of CorTen steel provides a quality guarantee of up to 100 years, ensuring that our product lasts a lifetime and remains completely corrosion resistent.
What might initially resemble generic rust is simply the air and water-tight patina forming over a six month period, so don't panic! Your Metalbird is doing exactly what it's been designed to do, and this patina will protect the steel from any further damage and disintegration.
CorTen steel does not require any treatments, oils or chemical additives and is therefore extremely environmentally friendly.
FedEx: *In-zone flat rate: $9.95
*Out-of-zone areas determined at checkout. Click here for more information. or FREE over $150

Our Criticals Collection is a range of four extremely endangered birds, thoughtfully rendered by our amazing artists. Sadly, these four species don't all have organizations devoted specifically to their care and protection, so the best way to help is to donate to groups that have the largest reach and impact, as well as the ability to offer localised support. We want the funds to do the maximum amount of good for the largest range of endangered birds, and we're confident Preventing Extinctions can pull that off.
As some of these birds have frighteningly small populations of between 80-250 worldwide, it's possible that our designs may outnumber the birds themselves, a chilling but ultimately galvanising thought, and one that motivates us to do everything we can to see these populations grow, and eventually thrive.

With 30% of all profits going directly to 'Preventing Extinctions', we know we're making a tangible, even life changing difference to endangered birds out there. We would be humbled to have you join us.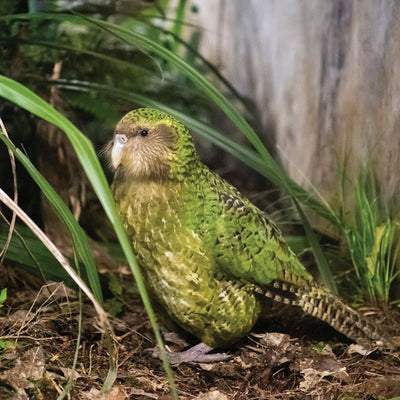 Kakapo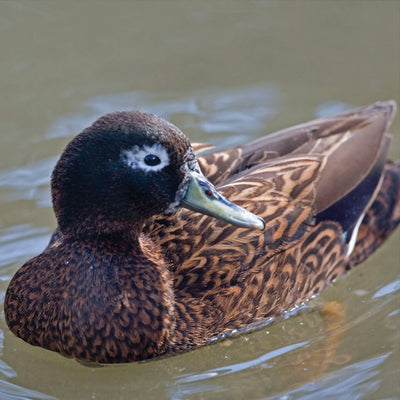 Laysan Duck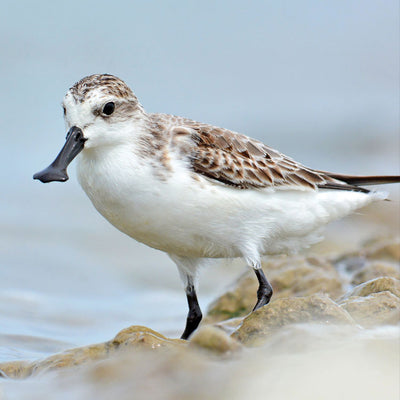 Spoon-billed Sandpiper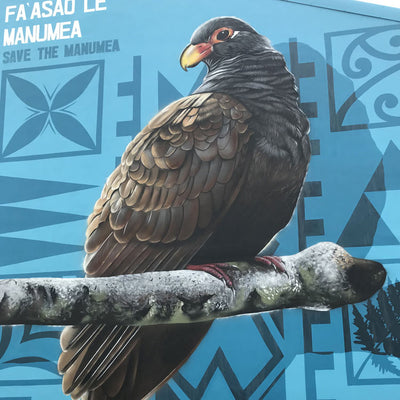 Manumea
How does BirdLife International's Preventing Extinctions programme make an impact?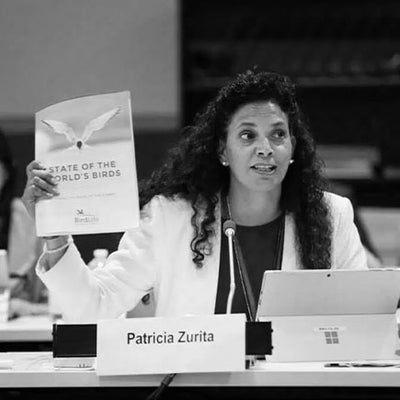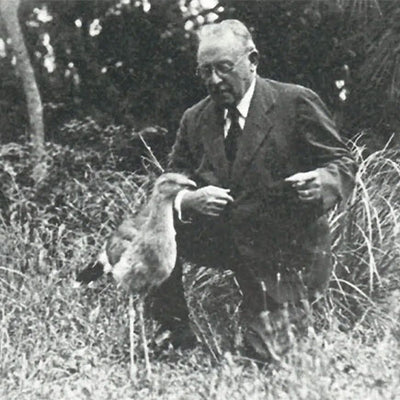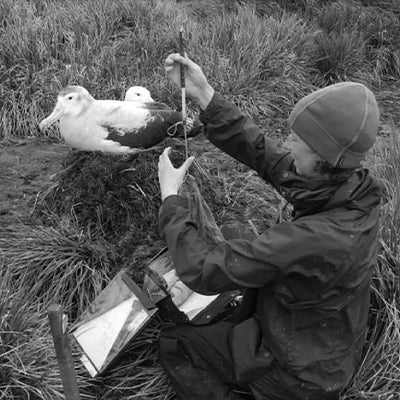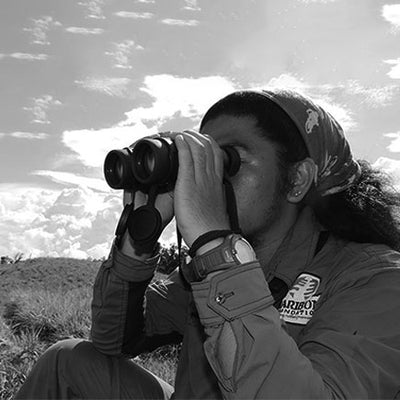 Operational for over a century, BirdLife International is a global voice for nature. They work with 117 partners around the world, their tireless and far-reaching efforts cementing their legacy as a courageous advocate for the natural world. It's a legacy of profound impact, one that you can now be a part of.

Our planet is in the midst its sixth mass extinction event, with climate change, habitat destruction and other human activities devastating the diversity of life on the planet. But while the crisis is undeniably urgent, there's also hope. Humans may create huge challenges – but with enough support, dedication and resources, we can also reverse them.

There are some particularly shining examples in the bird world. Their flagship report, State of the World's Birds, finds that 25 bird species have been rescued from the Critically Endangered category since 2000 thanks to conservation action. And that's not counting the 21-32 bird species that would have vanished altogether without intervention.

Many of these recoveries were made possible with the help of BirdLife's Preventing Extinction Program. Underpinned by our science, they work by pairing 'species champions' – individuals or organizations that provide funding – with 'species guardians' – often BirdLife Partners – who can make the action happen on the ground. To date, the program has benefited at least 483 threatened bird species.
MADE WITH PREMIUM 1/8 INCH CORTEN STEEL
Over the years we've tried everything in our quest to find the perfect Metalbird material and believe Corten Steel is it. Corten Steel or 'Weathering Steel' is used in high-end exterior architecture, for good reason. Exposed to the elements, within weeks it develops a patina that seals the steel and preserves it for decades. It also leaves a beautiful even coloring that will get darker over the years.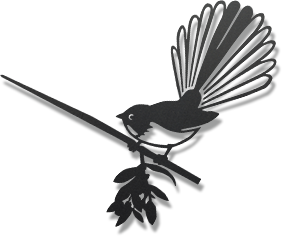 2 Days
2 Weeks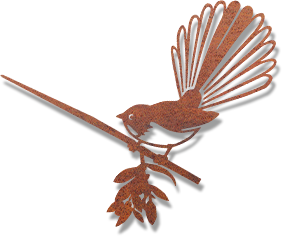 6 Months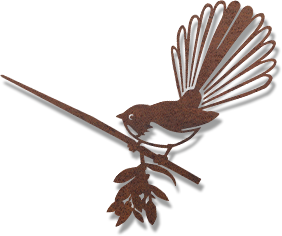 5 Years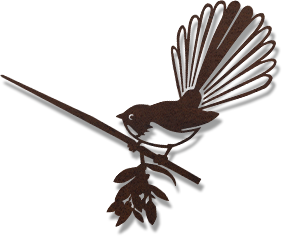 10+ Years
THE ORIGINAL METALBIRD

When we started this company in 2009, it was one man's art project that swiftly took on a life of its own (you could even say it had wings.) As Metalbird expanded in size and scope, our ambitions and values grew alongside it. We were always committed to sustainable practices, to bird conservation and supporting local economies, but as we grew larger, these ideas became a driving force for us. It was no longer just about making beautiful metal birds, it was about building a better world to put them in.